Company: history and values
WE ARE ONE LARGE FAMILY DRIVEN BY PASSION.
RELIABILITY IS OUR TRADEMARK.
We embrace every opportunity as a challenge to improve ourselves, raise the standards of precision mechanics through the products we design and manufacture, and continue to seek excellence in every detail.
At OMP there is a strong sense of responsibility towards the customer's goals. Every person who wears our logo is active and involved in reaching these goals as quickly as possible, with the pragmatism, seriousness and Italian ingenuity that has distinguished us from the beginning of our history.
Technology, safety and latest generation machinery are the pillars of our daily work, plus of course, our focus on environmental sustainability. From research into increasingly efficient and high-performance products to waste sorting in every single area of the company, every step we take is fundamental for the future of everyone.
"I always get emotional when I see
an OMP part contribute to the success of our customers.
Because I know how much effort,
ingenuity and dedication have gone into achieving that goal."
THE OMP STORY
ONE STEP AT A TIME, FOREVER FORWARD
From roots in the nascent Italian Motor Valley to an internationally recognized status as a professional benchmark player.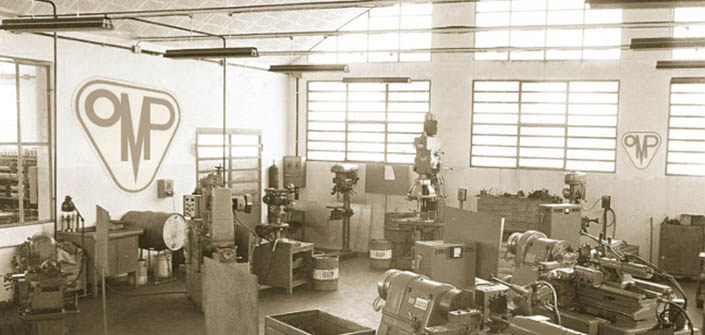 The economic boom in the 1960s had triggered a very high demand for all products.
These were years of great impetus for the Italian economy and the precision mechanics sector, where spare parts, in particular, immediately proved to be strategic for the family business. On 10 January 1966, the workshop started producing water pumps, disc brake plates and shock absorbers for heavy-duty applications.
The company's market positioning was clear from the beginning. OMP offered a quality product, comparable to the original at a competitive price. Soon, another new insight led OMP to specialise in cooling water pumps for endothermic engines.The company's growing credibility led to OMP's first major collaborations with Renault D.M.A. and Renault V.I., as well as Alliss Europe and above all IVECO for the original spare parts sector.
1988 brought another important turning point when the company began supplying Ferrari with water pumps for high performance petrol-driven cars. In the same year, to meet the needs of its numerous and important customers, OMP started specializing in the production of oil pumps for engine and transmission lubrication.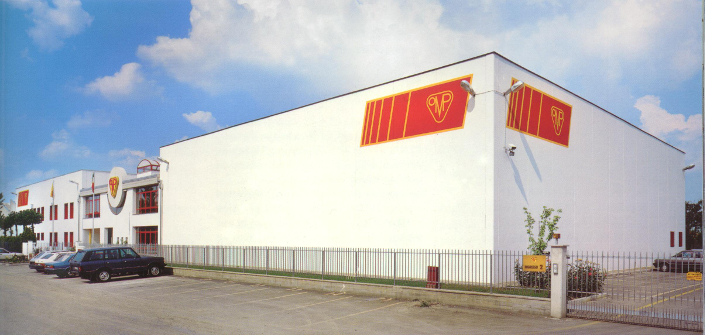 The 1990s began with a major challenge from IVECO for an important supply batch. It was a unique opportunity to take one of the many steps forward in the history of OMP that allowed us to obtain ISO 9002 and ISO 9001 certifications.
A few years later, in 1998, another valuable relationship began with DAF Truck through the co-design of a water and oil pump for a new family of engines that was still being tested. The design became a key factor for the company which was also awarded QS9000 certification.
OMP's reputation continued to grow in the automotive world at an international level, above all thanks to the quality of our design teams and the professionalism shown in our relationships.
In 2003 this led to an opportunity to begin working with the BMW group. Then, in 2007, we won the company's "greatest ever challenge" when we perfected our famous depressor (vane pump). Today, this product, that includes a part in recyclable plastic, is still the best-in-class for absorbed power. This idea, in turn, led to one of OMP's flagship products, the Tandem pump, that went on to sell 2.5 million pieces worldwide.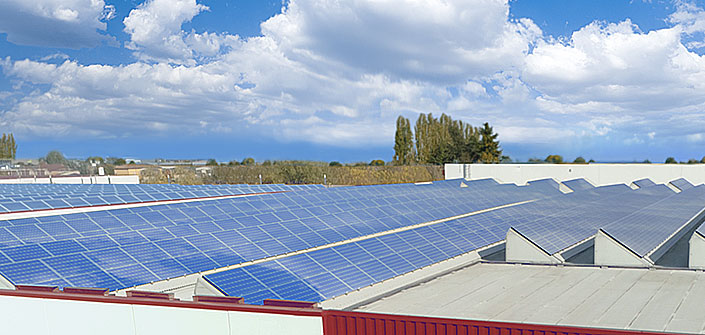 2008 was a watershed moment in the company's history. The international financial crisis made the whole team aware that the company was an authoritative player with the tools required to compete on the market. In 2014, thanks to the good relationships built over the years with the technicians of our key customers, the company began manufacturing a variable geometry oil pump, linked to the tandem pump. In 2017 O.M.P. was the first pump manufacturer in the world to start mass-producing a variable geometry oil pump the same size as the fixed capacity ones for Heavy Duty (Truck & Bus) applications.
Today, OMP is an all-round solid company, that is reliable from a financial, commercial and engineering point of view. Our focus on sustainability begins at the design level for each product. It is also applied in all the company's daily activities as well as in targeted investments to achieve zero impact in both emissions and waste.
WE HAVE GROWN ONE STEP AT A TIME,
WITH COURAGE AND DETERMINATION,
SECURE IN THE KNOWLEDGE THAT WE ARE MOVING IN THE RIGHT DIRECTION.