OMP Lab: Sustainability and R&D
R&D – WINNING THE CHALLENGE OF PROGRESS WITH TECHNOLOGY AND INGENUITY
O.M.P boasts an advanced system of networked laboratories where an increasing number of experts and constantly evolving research helps to maintain our extremely high standards of innovation.
Our goal is to create a hub of shared knowledge within the company that day after day will feed our desire to play a leading role in our customers' successes in the industrial world and in the most exclusive automotive sector thanks to OMP products.
To fulfil our duty of anticipating requirements and the market, instead of just following trends, the company has set up Team Innovation: a multidisciplinary team that analyses, designs and creates new techniques and methods that are ready to become tomorrow's production system.
The electrification of components and the need to increase the percentage of sustainability and reduce the impact of consumption and waste are the pillars of this commitment on which the company is focusing most of its investments.
SUSTAINABILITY – MUCH MORE THAN A PROJECT
For OMP, sustainability is a very serious issue. The effects and impact that each O.M.P pump generates during its service life is a central theme, from its design phase through to its manufacture.
Choosing increasingly light and less treated materials, for example, has significant fuel efficiency benefits demonstrated in the general amount of consumptions and emissions generated. Our components can be considered emission-relevant as they are able to significantly reduce the overall quantity of emissions and consumptions, while raising performance.
Internally, there is also a focus on consumables, like the way we recover, filter and reuse the emulsion water used to remove swarf. The swarf removed during machining is also recovered and compacted into bricks to generate a new green-business opportunity.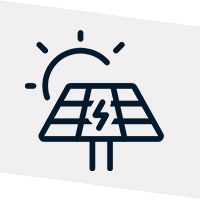 GREEN ENERGY
GREEN ENERGY
80%
Photovoltaic panels and low consumption lighting have been installed.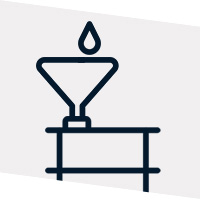 RECUPERO MATERIALI
MATERIAL RECYCLING
75%
Emulsions, oils and swarf have all become recycling sources.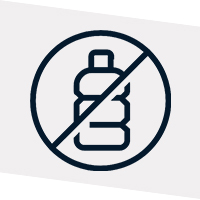 PLASTIC FREE
PLASTIC FREE
100%
No plastic containers or bottles are used inside the company.
DEGREES OF SUSTAINABILITY AT OMP
DIRECT Sustainability
> Designing products with recyclable, reusable, high performance materials.
TECHNOLOGICAL Sustainability
> Choosing structures and tools that make machines operate more efficiently.
RECOVERY Sustainability
> Collecting and reusing consumables from machine processes (emulsions and shavings).
STRUCTURAL Sustainability
> Reducing the impact of production sites by deliberately selecting elements with a low environmental impact (photovoltaics, low-consumption lighting, water dispensers and no plastic bottles, etc.).
BEHAVIOURAL Sustainability
> Everyone behaves in a virtuous way to reduce the impact of consumption and waste (through a high level of waste sorting, switching off lights, taking care over water consumption, etc.).
"Energy is liberated matter,
matter is energy waiting to happen."
E-MOBILITY - THE TRAILBLAZING GREEN SECTOR
The question of "electrics" is at the heart of the ecological transition we are experiencing and will continue to see in the near future. Passenger cars have already indicated the key steps in this path that is gradually taking hold in an ever-wider range of sectors.
OMP is aware of both customer needs and the importance of environmental issues. This is why it has already begun to experiment with increasingly eco-compatible models that reduce mechanical components in order to benefit from the efficiency and precision of electronics. As it has always done, OMP is committed to thinking beyond the product and immediate market demands by considering every aspect of this evolution and the advances that can be achieved in the long term for people and the environment.